Featured Speakers:
Nipissing University Schulich School of Education is proud to announce the 2014 Values and Leadership conference keynote, featured, and workshop speakers:
Paul T. Begley
Paul T. Begley was a Professor in the Masters of Education Program at Nipissing University from July 2009 through June 2011.  Prior to that he was a Professor at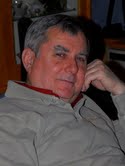 Penn State University for six years (2003 – 2009), and a Professor at the University of Toronto for 13 years (1991 – 2003). He also served as the Executive Director of the UCEA Center for the Study of Leadership and Ethics from the time it was established in 1996 until his retirement in 2011.  His teaching and research interests focus on all aspects of school leadership including: the influence of values and ethics on school leadership practices, socializing influences experienced by aspiring principals, international images of effective school leadership, the ethics and procedures of performance appraisal, the administrator's role in school improvement, and state of the art pre‑service and in‑service practices for school leadership development (including on-line education). Because of his extensive field development experience in Ontario and the Northwest Territories of Canada, Pennsylvania, Sweden, Hong Kong and Australia, his work reflects a strong practitioner orientation.  His publications include three books:  The Ethical Dimensions of School Leadership (2003) published by Kluwer Press, The Values of Educational Administration (1999) published by the Falmer Press, and Values and Educational Leadership (1999) published by SUNY Press.
Charles Burford
Charles Burford is Professor in The Faculty of Education and Director of The Centre for Creative and Authentic Leadership at The Australian Catholic University.  Charles is also a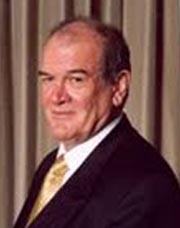 Management Development Consultant and holds a PhD from Pennsylvania State University and a Masters from the University of Calgary, Canada in Educational Administration. He has been a teacher, administrator, academic, and consultant in the University School and Business sectors in Canada, U.S.A., Hong Kong, PNG, and Australia for the past forty years. His work in the development of graduate studies and in-service programs for Catholic School Leaders has received international recognition. Dr. Burford's work is widely published. He was also a National Seminar Presenter for Scholastics Australia for several years and has presented extensively to conferences of teachers, and leaders in education, and health, business, legal, church and police associations at the national and international levels. He has been a visiting research scholar at Pennsylvania State and Fordham Universities in the USA. He was awarded The 2008 Willower Award for Excellence in the Area of Values and Leadership by The University Council for Educational Administration (UCEA).
Dr. Burford's research grants include a Federal Government funded investigation into the tensions and dilemmas facing leaders in front-line service organizations, especially in policing and education (SOLR) and  the "The Leaders Transforming Learners and Learning" Project which investigated the impact of a conceptual model of leading for learning (LTLL) on Australian Catholic schools (2004-2012). This research was the focus of presentations at international conferences in Australia, Canada, USA, and Sweden in 2011-12 and will be the focus of a new Chapter in a text on leadership and learning. He is a Fellow of the Australian Council for Educational Leadership.  Some of Charles' other interests included playing international Rugby for Canada. He is married to Dianne and has three adult children and eight perfect grandchildren.
Steven Jay Gross
Steven Jay Gross is Professor of Educational Administration at Temple University and Founding Director of the New DEEL Community Network. His research interests i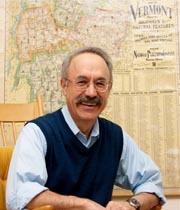 nclude initiating and sustaining deep, democratic reform in schools, leadership mentoring, and Turbulence Theory. His books include: Ethical Educational Leadership in Turbulent Times (with Joan Shapiro) (2013 2nd ed.), Leadership Mentoring: Maintaining School Improvement in Turbulent Times (2006), Staying Centered: Curriculum Leadership in a Turbulent Era (1998) and Promises Kept: Sustaining School and District Leadership in a Turbulent Era (2004). Gross has been Distinguished Visiting Research Scholar (Australian Catholic University) and is on the roster of the Fulbright Specialist Program.
Kathy Hibbert
Kathy Hibbert is an Associate Professor, Adolescent Literacy at the Faculty of Education, Western University. She is cross-appointed to the Schulich School o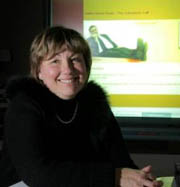 f Medicine & Dentistry, where she serves as a Centre Researcher with the Centre for Education Research and Innovation (CERI). She has been a frequent consultant to the International Atomic Energy Agency (IAEA), leading projects such as Mobile Learning for Human Health: An Ethical Agenda. Taking a socio-cultural and new literacies approach in her research, she asks, How does our ability to 'read' and 'write' texts including print, images, symbols, linguistic dialects and our ability to use and understand multimedia and other technologies shape our ability to communicate and learn?
Pauline E. Leonard
Pauline E. Leonard is a professor and chair in the Department of Curriculum, Instruction, and Leadership in the College of Education at Louisiana Tech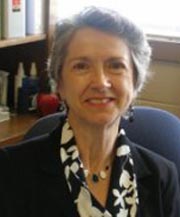 University. She holds a Ph.D. in Educational Administration from the University of Toronto. Pauline has authored and co-authored numerous journal articles and book chapters on topics such as school culture, professional learning communities, moral literacy teaching competencies, and holistic development of educational leaders. She served sixteen years as a public school teacher in rural and remote regions of Atlantic Canada before transitioning into higher education in Canada and the United States.
Anthony H. Normore
Anthony H. Normore (Tony), PhD is professor of educational leadership, and Chair of Special Education Services at California State University Dominguez Hills, Los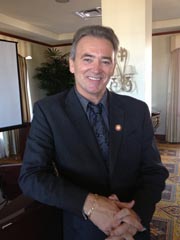 Angeles, California. He has 30+ years in education, and has served as Program Director of Educational Administration and as Department Chair of Educational Leadership. Tony's research focuses on national and international leadership development and socialization in the context of ethics and social justice. He works with law enforcement personnel, campus threat assessment, and teaches inmates at the Los Angeles County Sheriff's Department. He serves on various editorial boards, has edited 10+ books including Collective efficacy: Interdisciplinary perspectives on international leadership (Emerald, 2013), published numerous articles, book chapters, and has presented 150+ papers at professional conferences throughout the world. In 2013 he received the "Bridge People" Award for Social Justice Leadership at AERA. His research has appeared in numerous national and international professional peer-reviewed journals.
Jacqueline Stefkovich
Jacqueline A. Stefkovich is a Professor of Ethics and Education Law at The Pennsylvania State University, where she has served as Associate Dean and Head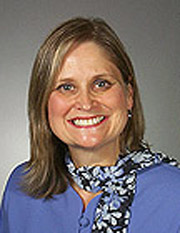 of the Department of Education Policy Studies'. She holds a doctoral degree in Administration, Planning, and Social Policy from Harvard University's Graduate School of Education and a Juris Doctorate from the University of Pennsylvania.  She has published five books, three focusing on ethical leadership. The 2nd edition of Best Interests of the Student was released in October 2013 and the 4th edition of Ethical Leadership and Decision Making in Education, co-authored with Joan Shapiro, is slated for Spring 2015.